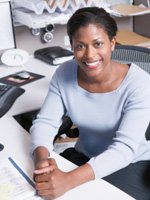 Insurance Assistance
Our practice accepts most dental insurance programs used by major employers in our area.
Our goal is to maximize your insurance benefits and make any remaining balance easily affordable. If you have any questions regarding you insurance benefits, please don't hesitate to call our office at (855) 927-4624 to review your concerns.
Financial Assistance
Our fees are based on the quality of the materials we use and our experience in performing your needed treatment.
Our goal is not to let expense prevent you from benefiting from the quality of care you desire and need. To facilitate this goal we have developed the following financial options:
A 5% accounting adjustment is allowed when fees in excess of $200 are paid in full by cash or check on the day that treatment is presented or in advance of scheduling the appointment.
Major credit cards such as Visa, MasterCard, Discover, Unicorn, American Express and Care Credit are all accepted in our office.
Spring Forward Today! SpringstoneSM makes it easy to say YES to treatment with low monthly payments, no money down, and no payment for 6 weeks.
For your convenience, we are pleased to offer the Citi Health Card the flexible way to pay for healthcare.
Benefits:
Special financing available on qualified purchases
Low monthly payments and no pre-payment penalties
No annual fee and no down payment required Easy to Use
Apply today and get a fast credit decision
No need to re-apply for additional treatments or purchases
Credit line can be used for all family members
Accepted at a variety of participating provider offices
View, manage and pay your account online
Chase Health Advance
If you would like to review these financial arrangement options with one of our team members in advance of treatment, please call Commerce Park Dental Care.